obviously anti-gay 印第安納州「宗教自由復健法」backlash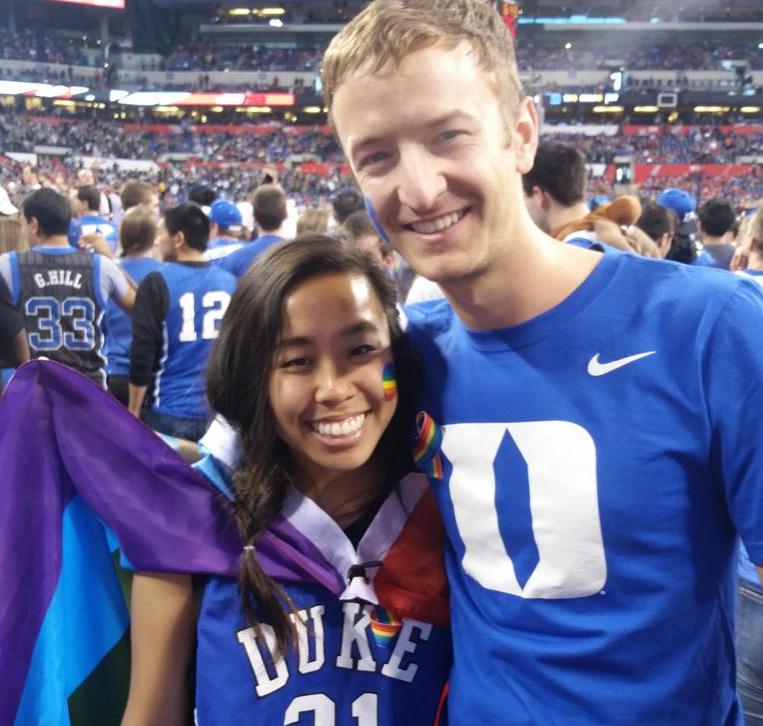 the Indiana Religious Freedom Restoration Act
"We're here to show our solidarity with the LGBT community in Indiana and to oppose the recent legislation in Indiana," head of the Duke LGBT MBA Cameron Platt told Out Sports. "It's been amended, but there's a lot of progress we still need to make across the country and in Indiana. Duke University is also very supportive and a welcoming community and we want to show that here at the Final Four."
The Guardian reported that Huckabee — who came to politics after a career as a pastor at Immanuel Baptist Church in Pine Bluff, Arkansas — said, "There's been more pressure this week to put sanctions on Indiana than Iran."
Huckabee made the remarks to CNN host Michael Smerconish, decrying statements by big corporations like Apple and Walmart condemning the RFRA, which critics say enshrines anti-LGBT bigotry into law by granting people of faith the right to discriminate.
"The reason that those corporations put the pressure on Indiana and Arkansas was because the militant gay community put the pressure on them," Huckabee insisted.
He then went on to slam the companies who spoke out as hypocrites.
http://www.rawstory.com/rs/2015/04/huckabee-blames-militant-gay-community-for-backlash-against-indianas-religious-freedom-law/
http://www.washingtonpost.com/blogs/early-lead/wp/2015/04/04/duke-fans-stand-up-for-gay-rights-to-protest-indiana-religious-freedom-law-during-final-four/